Smoked
Full Rack Ribs
– beer pairing suggestions –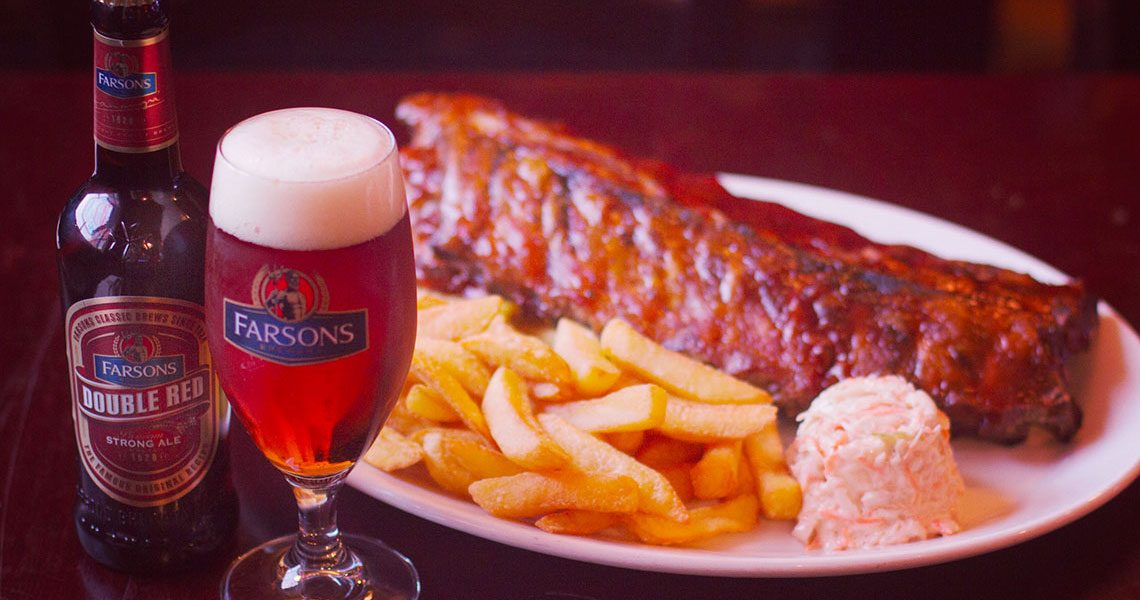 – ingredients –
2 Full Rack (Pork)
Applewood chips
– rub –
Paprika
Cajun
Salt and Pepper
– bbq sauce –
150g Ketchup
75g Brown Sauce
15ml Worcestershire Sauce
25g Honey
15ml Liquid Smoke Essence
1tsp Sugar
1tsp Five Spice
– method –
Mix the paprika, cajun and salt and pepper together and rub the ribs evenly.
Place in a deep dish and smoke for 1 ½ hours at a temperature of 160◦C.
Continue cook in the oven at the same temperature for another 3 hours.
In the meantime prepare the BBQ sauce. In a bowl add all ingredients and blend them together.
Once the ribs are ready, take out of the oven.
Using a brush, brush the ribs with the sauce on one side and put back in the oven for 3-5 minutes. Repeat this procedure for the other side.
Serve once ready, preferably with coleslaw and steakhouse fries.
Credit: Henry J. Bean's